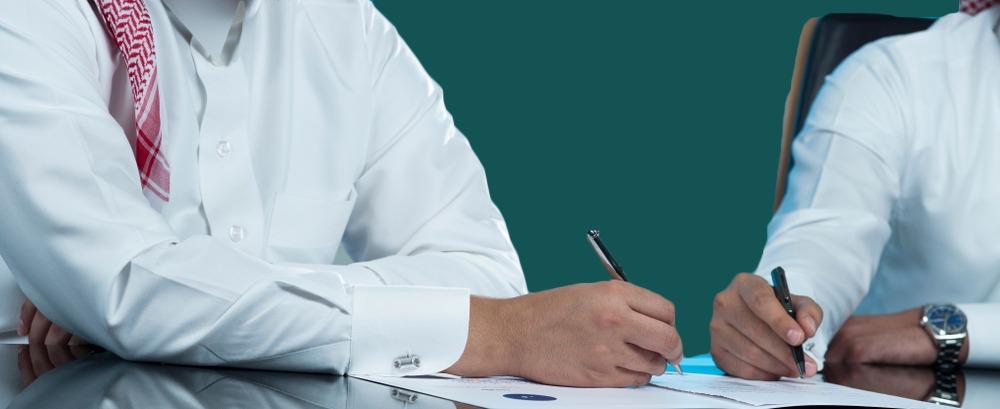 Introduction
Our (Privacy Policy) means the way we collect, preserve, use, and how we protect your personal information. It is important that you read this Privacy Policy. We mean personal information is information that relates to a specific person and that is used to identify him.
We do not take into account any information of unknown source because it is not suitable to form personal information, but we collect personal information from those who wish to use Fayendra website or related web pages (including, but not limited to, your sale and purchase of goods or when you call by phone or e-mail our users support team). Once you provide us with your personal information, you have authorized us to process this information in accordance with the terms and conditions (Privacy Policy).

We may amend (Privacy Policy) at any time by announcing this amendment by publishing the modified version on the site. The amended version of the "Privacy Policy" will be effective as of the date of its publication. Following publication, your continued use of the site is deemed your acceptance of the terms and conditions mentioned in the modified version for how we process and treat with your personal information that you have provided us with.

We hope that you check the website from time to time for announcements of any changes to the privacy policy.

Privacy Policy covers the following topics:
Our collection to your personal information
Our use of your personal information
Your use of your personal information and other user information
Use, enter, browse and amend your personal information
Links to third party websites
Cookies
No for fraudulent or deceptive electronic messages
Your personal information protection
How can you contact us to inquire about (Privacy Policy)
Our collection to your personal information:

As part of registering or using the site you will be asked to provide us with specific personal information such as your name, shipping address, email, and / or phone number and other similar information and some additional information about you such as your date of birth or any information that is specific to your identity. Additionally, in order to document your identity, we may need you to provide us with valid proof of identity (for example, a copy of your passport, visa, residence permit, national identity, and / or driver's license)
We may also need to collect specific financial information from you, for example your credit card and / or bank account details.
Information about your purchases will be collected.
Please note that we may use your Internet Protocol (IP) address (a unique number assigned to your computer server, Internet service provider, or ISP) to analyze your activities and improve site management.
We may collect additional information about your computer (for example browser type) and browsing information (for example the pages you visit on the site) in addition to the number of times you use the site.
Finally, we may collect additional information from you or about you in other ways not specifically described here. For example, we may collect information related to your communication with the customer support team or by answering questionnaires. We may also collect reviews and other comments related to your use of the site. When we collect personal information for statistical purposes, the names of the information owners must be anonymous.
Our use of your personal information:
We only share your personal information as shown below with our technical support and delivery partners:
We use your personal information to provide services and support from the customer team in order to measure the level of our services and improve them for you and prevent illegal activities and implementation of the terms of the use agreement that comes with you (the "Use Agreement"), in addition to solving problems, collecting fees and providing you with promotional e-mails as well as for documenting information that you provided us with it with third parties, for example, we may resort to sharing some of your personal information with banks or authorizing credit cards to process and document services or with third parties for the purposes of verifying frauds.
Although we are keen to maintain your confidentiality, we may need to reveal your personal information to law enforcement agencies, government agencies or third parties, we are obliged to do so by orders of the court or other legal departments to be in compliance with the provisions of the law or when we believe that the disclosure of your personal information may protect whoever causes physical harm, financial loss, or news about a suspicious activity, or to investigate the possibility of violating the terms and conditions of the user agreement and any agreements, or to protect the rights, property, or safety of fayendra', our users, or others.
We may reveal your personal information in case that Fayendra or any of its subsidiaries (Harbridge Middle East and Fayendra or any of its assets related to its business) are sold to a potential buyer with the aim of continuing the site's activity or in relation to this sale for the purposes described in this policy. We may share your personal information with our other group of companies for the purposes described in this Privacy Policy. Contact information will be the personal information that you provided us with upon registration and that must always be kept up to date.
We do not sell or rent any of your personal information to a third party within the usual scope of our business and we will only share your personal information according to what is stated in this (Privacy Policy).
In addition to that, we use your comments about the site for marketing purposes. By submitting these notes, you agree that we use these notes for marketing purposes.
Your use of your personal information and other user information:
Members may need to share personal information (including financial information) with each other in order to complete operations on the site. You must respect the privacy of other members of the site at all times.
We do not guarantee the confidentiality of your information when members of other sites share it, so you must request information about the privacy policy of these sites before you begin providing them with any personal information data.
This Privacy Policy does not cover the reveal of your personal information to a member of another website.
You agree that you will not use the personal information that you have received from the site about any member of another site in accordance with the laws in force in this document.
You acknowledge and agree that you must use the personal information that you have received from users of other websites in accordance with applicable laws.
Use, enter, browse and amend your personal information :
Please note that we will keep your personal information during and after you have finished using the site as required by law, with the aim of overcoming technical barriers, to prevent fraud, and to assist in any legal investigation and to take any other measures provided for by law.



Your personal information Protection:
We take all precautions to preserve your information by not accessing, using, or revealing it in an unauthorized manner.
All personal information is encrypted, however the Internet is an unsafe method and we do not guarantee the confidentiality of your personal information
How to contact us to inquire about (Privacy Policy):
If you have questions or concerns about our collection and use of your personal information, please contact our customer service team at Harbridge Middle East Kingdom of Saudi Arabia Madinah, phone number +966148274933